Most Checkpoints Will be Publicly Announced
Checkpoints will usually be advertised about a week ahead of time on law enforcement sites, the local papers, and the local new TV stations.  The checkpoint not getting advertise in advance does not necessarily render it unlawful. Below you'll find useful information about the most common DUI checkpoints in San Diego.
 Avoid G St. Friday Nights
Of 1,900 cars trapped by San Diego's Friday Night DUI checkpoint, near G and 14th street from 11 p.m. Friday to 3 a.m. Saturday, 755 were screened, January 11 & 12, 2019.  10 San Diego DUI checkpoint arrests were made.  Watch blue police cars – stay away.  Be safe.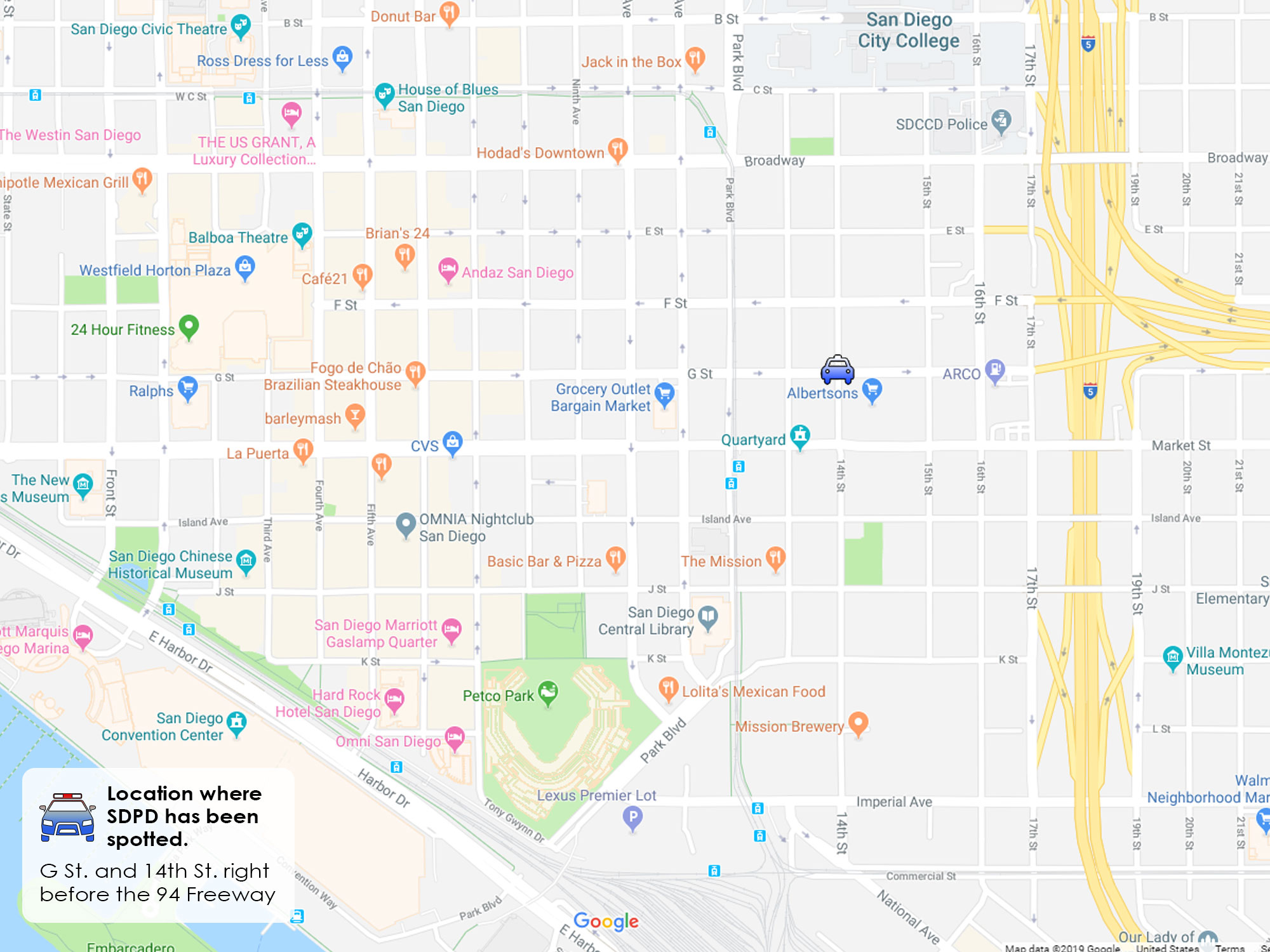 Avoid Mission Bay Drive Friday Nights
DUI checkpoints are commonly set up on Mission Bay Drive before the 5 freeway in San Diego California. Watch blue police cars – stay away.  Be safe.